The Benefits Of File And Folder Encryption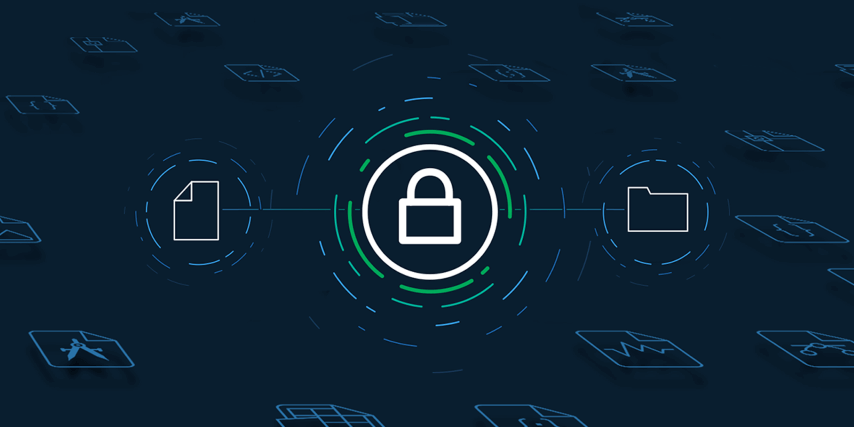 Cybercrime is sadly more prevalent than ever all over the world. Consequently, the ability to protect sensitive information has never been more important.
Problems like hacking and phishing emails soared during the Covid pandemic, with cybercriminals becoming more sophisticated than ever. All businesses and individuals need to ensure their data is as well protected as possible.
What is file and folder encryption, and why do it?
File encryption is a method of encoding files, including any sensitive data. This means that an attacker or malware with access to your computer can't read your sensitive data unless they also know your password. Encrypting your data is a crucial step in your digital defense which not only helps you meet your legislative requirements, but also helps you defend your data from cyber-attacks and malicious actors.
GhostVolt is committed to helping keep your data secure, ensuring it's never accessed by unauthorized people.
By using file and folder encryption, you can stop unauthorized access to your data and prevent data breaches which helps to keep your business compliant with the GDPR, HIPPA and other legislative requirements.
File and folder encryption is also a great way to provide protection against ransomware blackmail. Such threats involve cybercriminals stealing your data and demanding a ransom. If you do not pay-up, your data its leaked on the internet, used for identity theft or just sold to the highest bidder,
GhostVolt ensures all your files and folders are encrypted at all times and ensures your business-critical data is protected. We also have encryption solutions for individuals, including those looking to protect their family photographs and precious moments.
If you're interested in professional file and folder encryption, don't hesitate to get in touch for more information.
Professional File Encryption for Everyone
GhostVolt Solo
• Enterprise level security
• Secure unlimited files
• Automated encryption
• Secure file sharing
• ... and more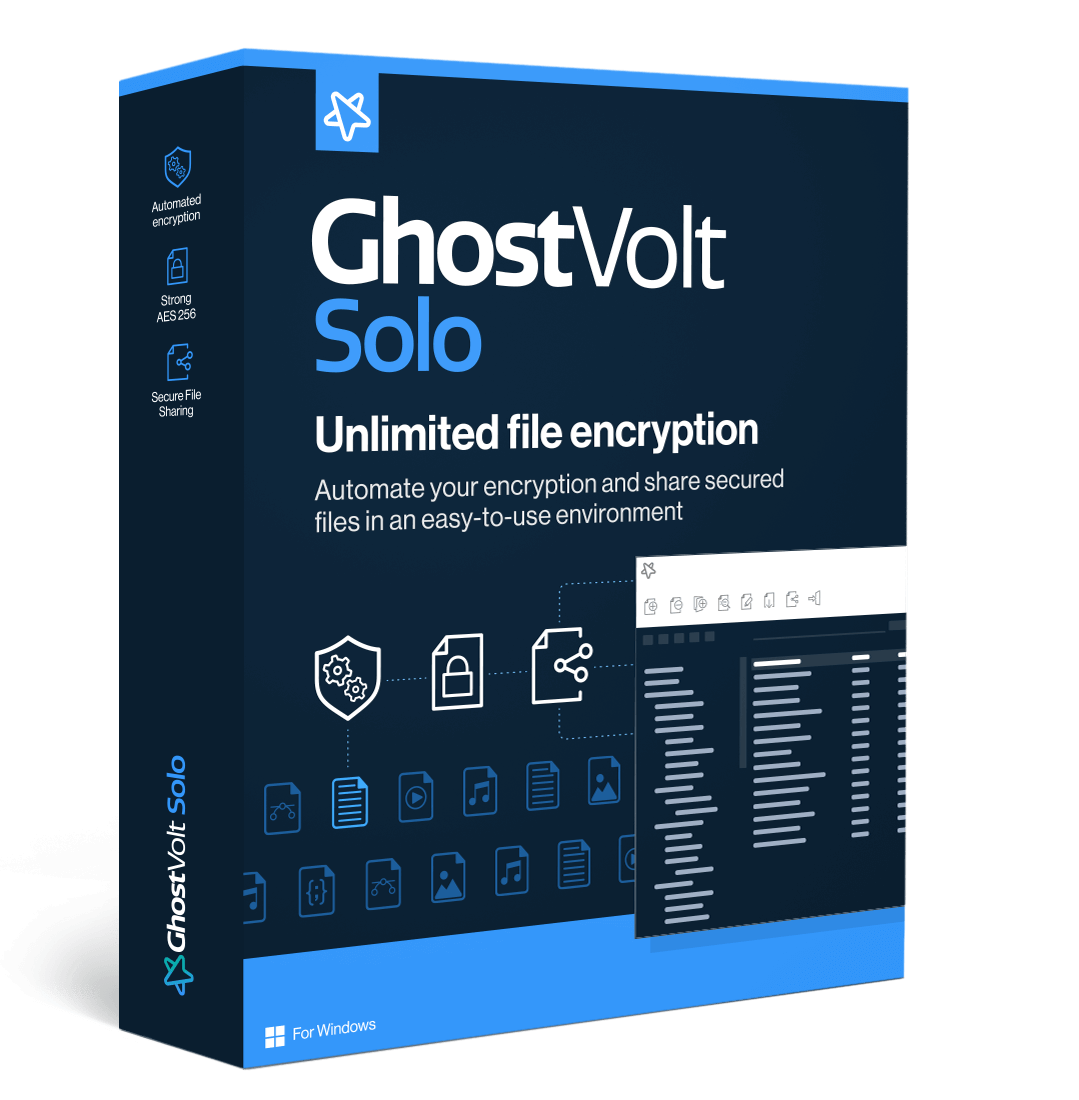 Try GhostVolt Solo Today
Encrypt any document on your computer
Protect your privacy
Prevent data theft
Guard against Identity Theft
Works just like Windows Explorer, but securely

Try it FREE for 30 days
Learn more
No Credit Card or signup needed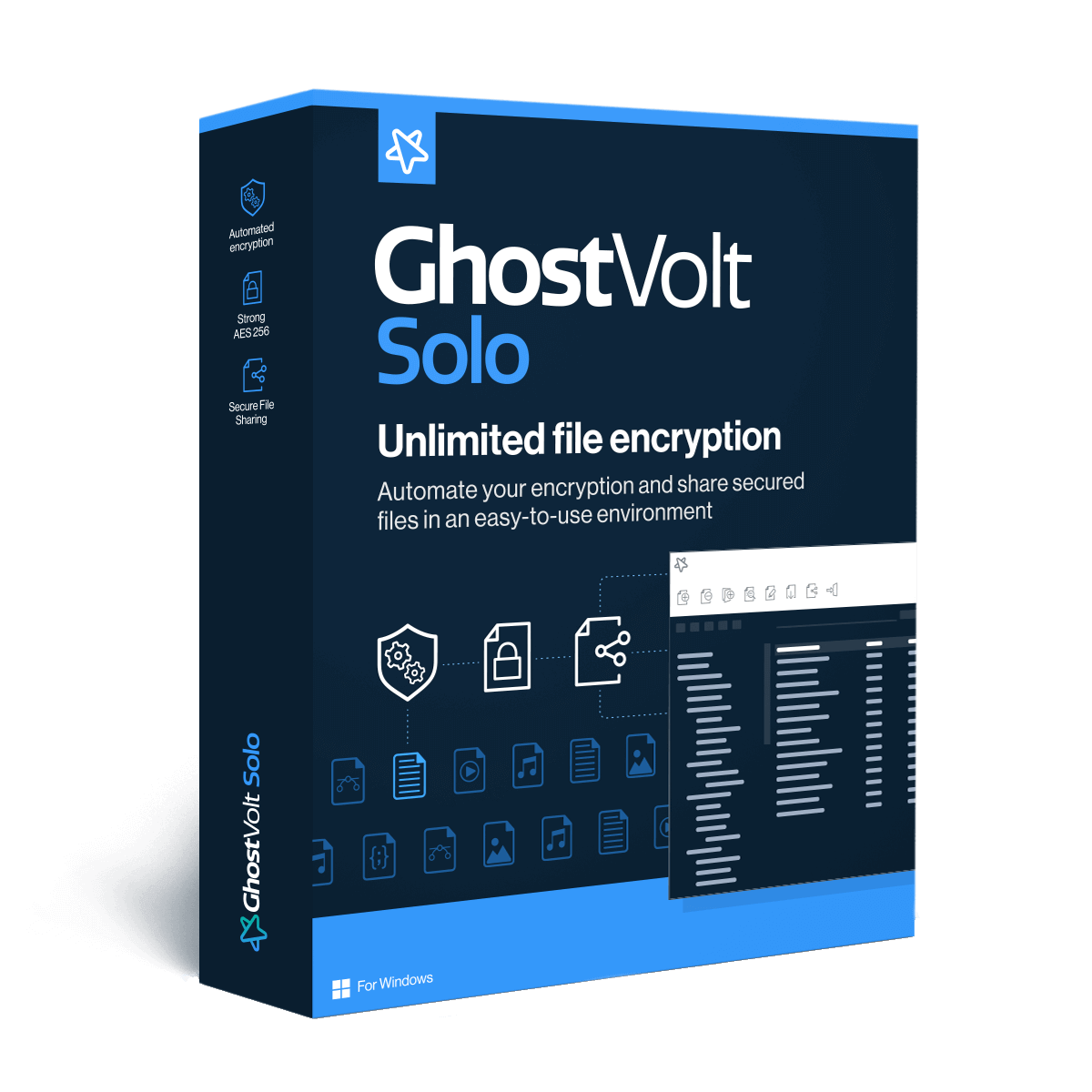 Try GhostVolt Business Today
User roles and management
Meet regulatory compliance and legislation
Asset restriction with tracking
Auditing, file and user history and reporting
Works just like Windows Explorer, but securely

Try it FREE for 30 days
Learn more
No Credit Card or signup needed