Expert Encryption Of Data For Meeting HIPAA Compliance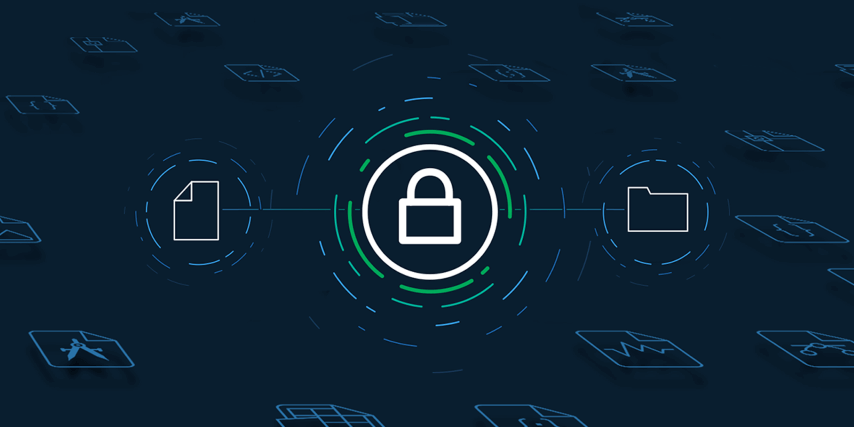 There's few industries which have more sensitive amounts of data than the healthcare sector. Consequently, cyberattacks on medical companies are extremely common and soared during the course of the pandemic, both in the UK and USA.
HIPAA legislation was introduced to meet several objectives, including reducing healthcare fraud, guaranteeing security and privacy of health information, and protecting sensitive patient data.
Penalties for companies that don't comply with HIPAA are particularly punitive. A data breach or security incident could see separate fines issued from $60,000 for a tier one incident, all the way to an eye opening $1.9 million for Tier 4.
Criminal HIPAA violations are prosecuted by the Department of Justice, which is increasingly acting against individuals that have knowingly violated HIPAA Rules. There have been several cases that have resulted in substantial fines and prison sentences.
Criminal penalties for HIPAA violations are divided into three separate tiers which are decided by a judge based on the facts of each individual case.
Tier 1: Reasonable cause or no knowledge of violation – Up to 1 year in jail
Tier 2: Obtaining PHI under false pretenses – Up to 5 years in jail
Tier 3: Obtaining PHI for personal gain or with malicious intent – Up to 10 years in jail
Encryption of data, whether at rest or in transit, is one of the core requirements of meeting this legal requirement. In short, encryption provides you with a safeguard against everything you want to avoid in the event of a data or security breach.
Specialists in robust security solutions, GhostVolt can help you become HIPAA compliant quickly and easily.
GhostVolt provides on-prem storage solutions where data is encrypted at all times. Since access can be managed at a per-user level, it puts your organization in line with HIPAA's encryption requirements.
Our software GhostVolt Business provides a fully secure on-premises collaborative working environment for you and your team.
With GhostVolt, your business-critical data is automatically encrypted with the latest security standards which not only helps you meet your HIPAA, GDPR and CCPA requirements but also helps you defend your data from cyber-attacks and malicious actors.
GhostVolt includes all the tools required to keep your business-critical data safe including zero-knowledge encryption, multi-factor authentication, secure file sharing with your colleagues, customers and patients, file annotations and so much more.
If you need help meeting HIPAA compliance, don't hesitate to contact our friendly team for more information.
Check out our previous article here.
Professional File Encryption for Everyone
GhostVolt Solo
• Enterprise level security
• Secure unlimited files
• Automated encryption
• Secure file sharing
• ... and more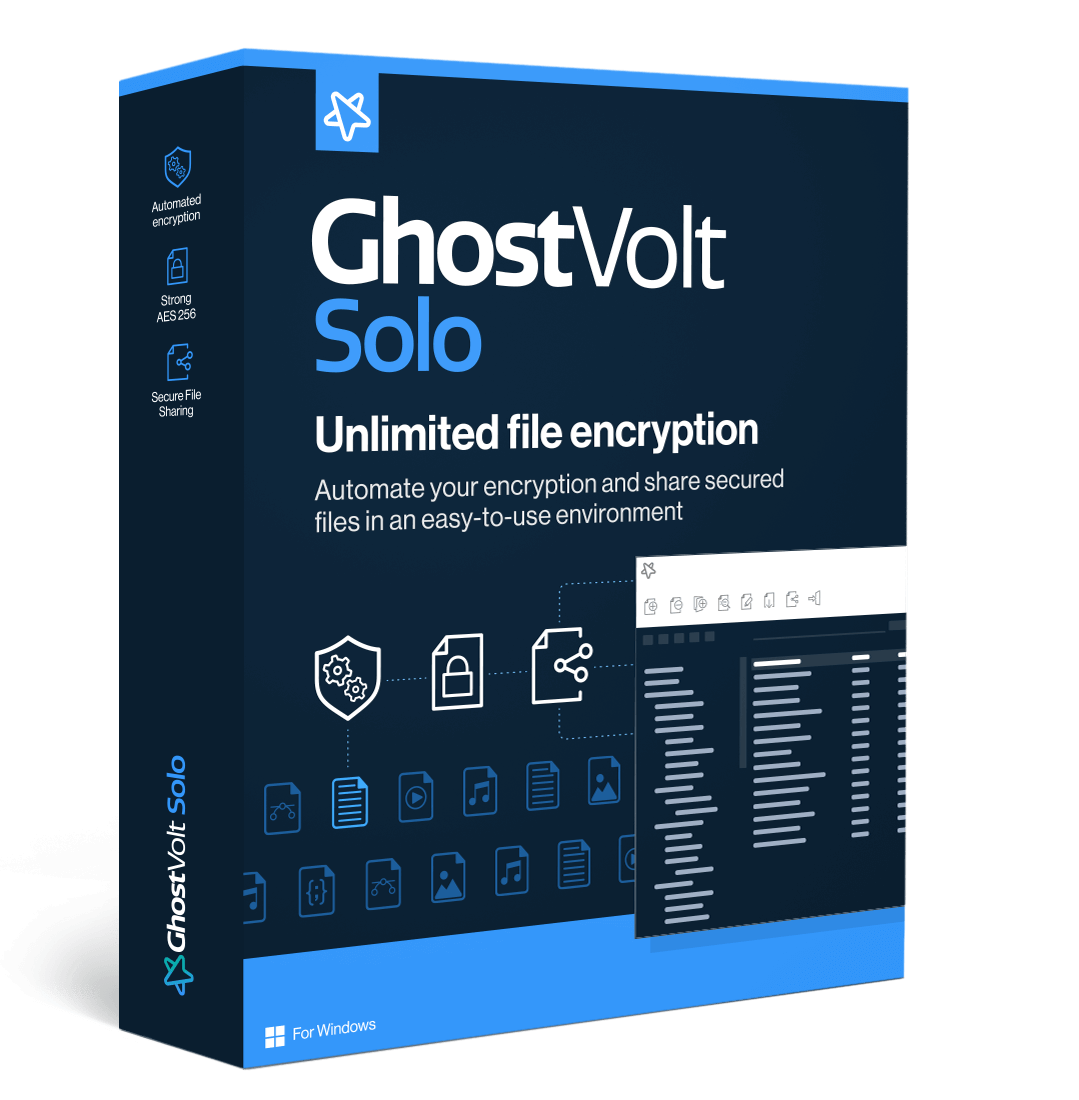 Try GhostVolt Solo Today
Encrypt any document on your computer
Protect your privacy
Prevent data theft
Guard against Identity Theft
Works just like Windows Explorer, but securely

Try it FREE for 30 days
Learn more
No Credit Card or signup needed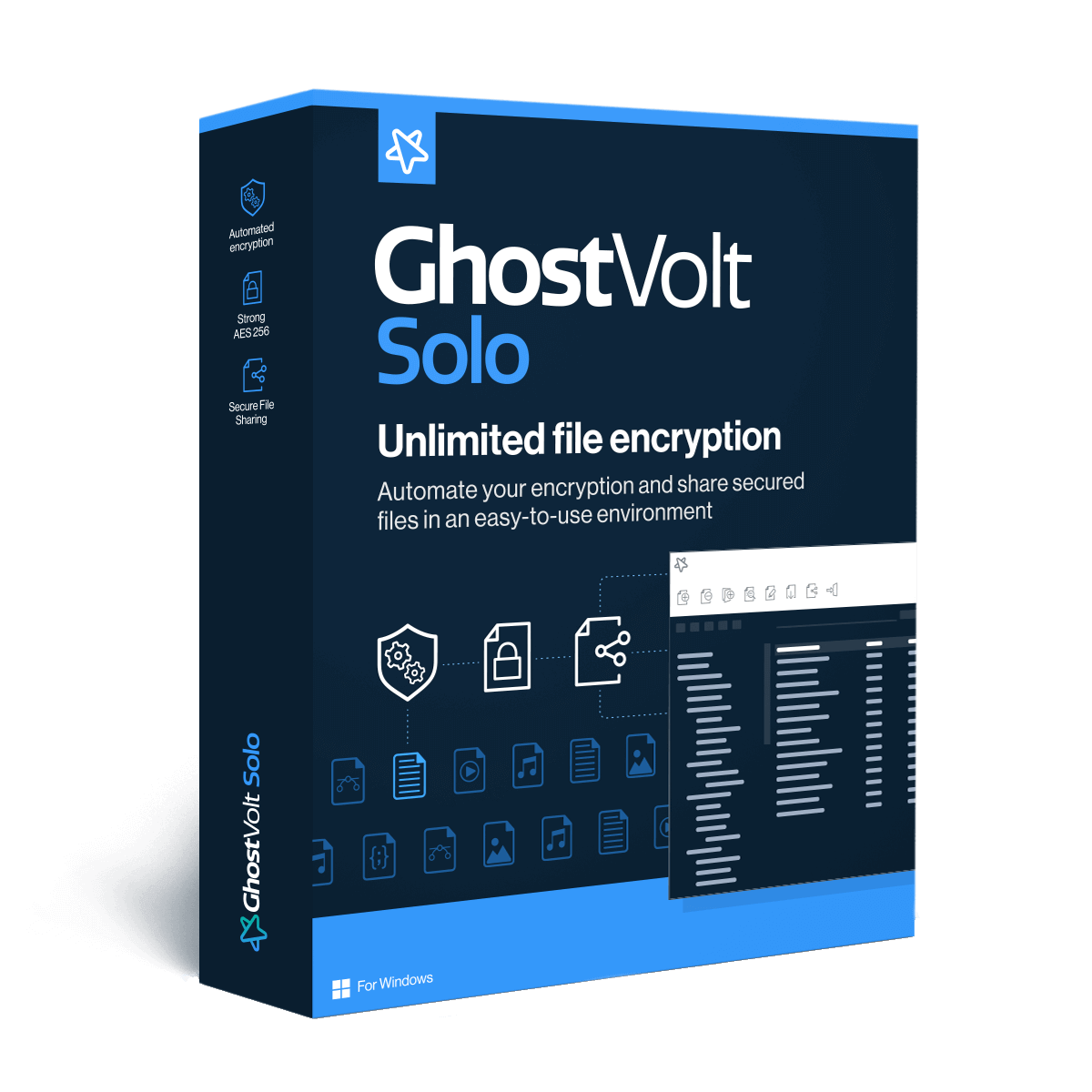 Try GhostVolt Business Today
User roles and management
Meet regulatory compliance and legislation
Asset restriction with tracking
Auditing, file and user history and reporting
Works just like Windows Explorer, but securely

Try it FREE for 30 days
Learn more
No Credit Card or signup needed