Activating GhostVolt
At any time during your trial period you can activate your license, or upgrade to install GhostVolt on more servers or for more users.
You must first purchase a GhostVolt licence before you can activate your copy of the software. To purchase a licence please visit our GhostVolt Store.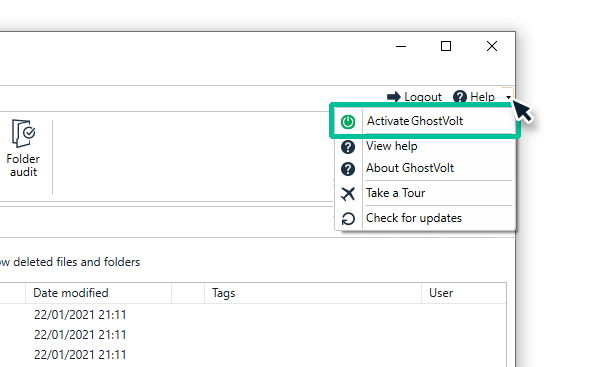 1.
In GhostVolt, at the top right of the window, go to Help menu > Activate.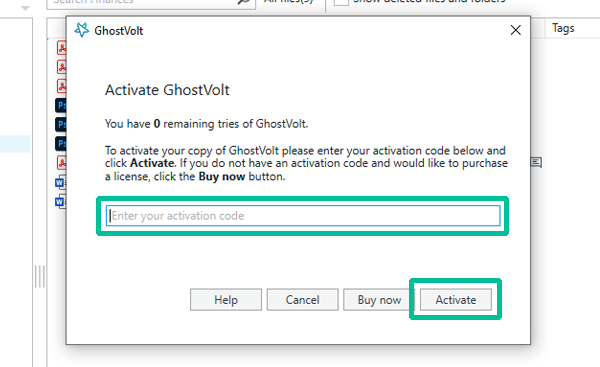 2.
Enter your activation code, which was sent to you by email when you purchased your license and click Activate.
If you can't see your activation email please check your junk mail folders or search for the sender support@ghostvolt.com. In the unlikely event that your activation code has taken longer than 1 hour to arrive, please Contact Us.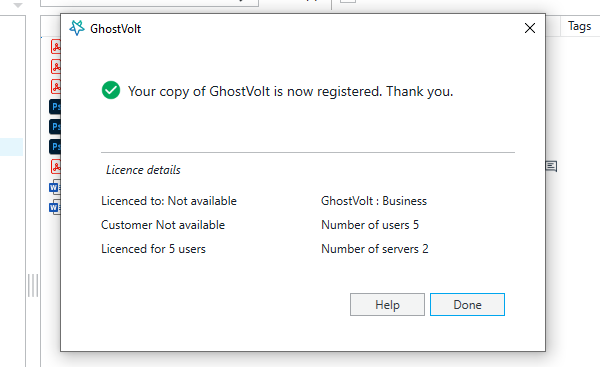 3.
Next, you will see a success message with details of your GhostVolt license. Just click Done to continue using GhostVolt. Enjoy!
Upgrading GhostVolt
Coming soon.