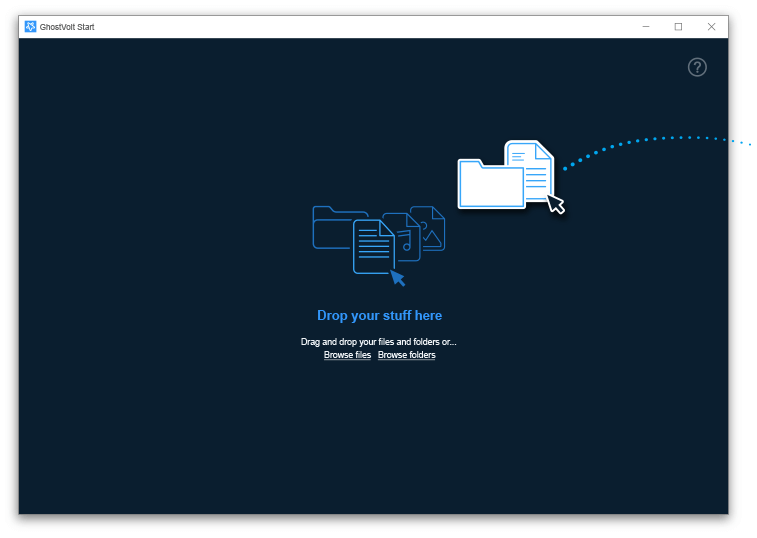 1.
First, launch GhostVolt Start and just drag and drop your files into the main window.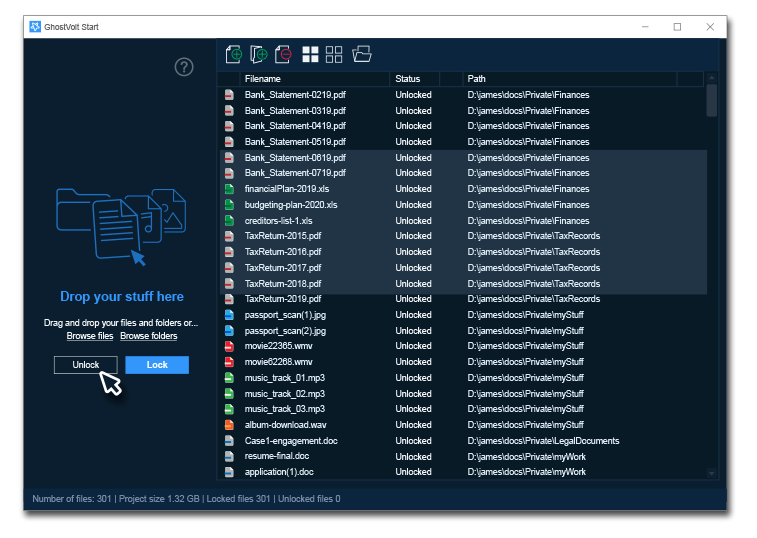 2.
Select all the files you want to unlock. To select them all you can use the Select All button in the toolbar or use Ctrl-A as normal. Then click the Unlock button on the left.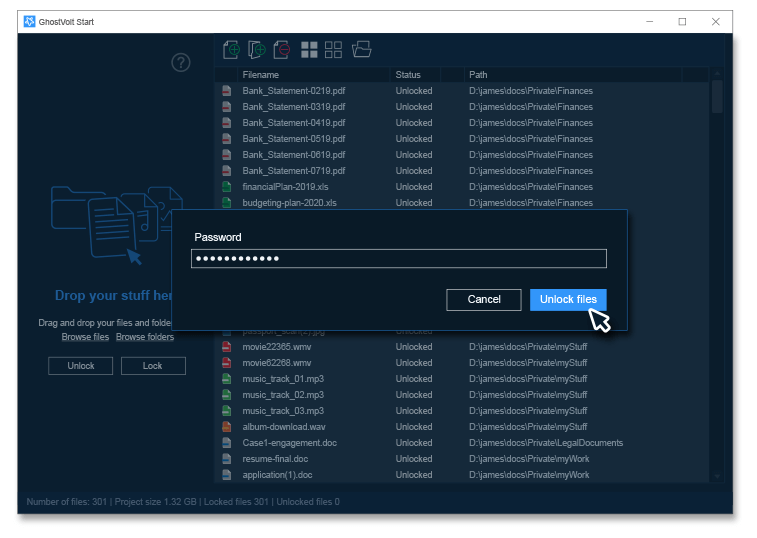 3.
Now just enter your share password and click Unlock Files.
Success! Now your files are unlocked, just where you left them
GhostVolt Start is now yours to keep, go ahead and use it for your own file encryption. It's quick, easy and free forever.
For more tips just see our quick guide here.